Register
Now
Explore
Programs
Celebrating over 50 years of Inclusive adventure located

in the heart of Colorado
Camp Programs
​
Get ready for an unforgettable summer at the Colorado Lions Camp! Our programs are specifically designed to include the participation of all campers, regardless of their ability level, to ensure that everyone can fully participate in the fun. From exploring nature and cooking up a storm to playing sports and games, swimming, conquering the ropes course, and much more, we tailor and adapt all of our activities to ensure access and safety.
​
At the Colorado Lions Camp, we offer weekly summer camp sessions from Sunday to Friday, as well as weekend respite camps from Friday to Sunday. Our camps are packed with exciting activities that cater to individuals of all ability levels, so no one misses out on the fun. Whether you're an 8-year-old adventurer or a senior adult looking for a new experience, we welcome you with open arms. Join us for an unforgettable summer full of adventure, community, and personal relaxation that you will cherish for years to come!
​
We are thrilled to announce that the Colorado Lions Camp is committed to obtaining accreditation through the American Camp Association (ACA). This certification validates our program's adherence to the highest standards of best practices and quality in all aspects of our operations. We recognize that each person has a unique identity, and our goal is to create a community that is enabling and inclusive, where all campers feel welcome and valued. We strive to accommodate the diverse needs of our campers, whether they have conditions such as Down syndrome, Autism, Sensory Processing Disorders, Learning Disabilities, Blind & Vision Impairments, Hearing Impairments, Physical Disabilities, or Mental Health Conditions. If you or someone you know is interested in joining us for a summer of fun, growth, and community, please don't hesitate to reach out. We would be happy to speak with you and help you reserve a spot at camp.
Explore ○ Challenge ○ Inspire ○ Grow
The Colorado Lions Camp, located in the scenic Pike National Forest, offers a year-round program of residential camping for people with disabilities. Our summer camp sessions are the highlight of the year, providing a week-long opportunity for campers to experience a range of exciting activities tailored to their needs.

Our experienced staff is committed to ensuring that every camper can participate fully in the fun, adventure, and community of the Colorado Lions Camp. With a wide variety of activities including hiking, swimming, archery, and more, our campers are sure to have an unforgettable experience.
At the Colorado Lions Camp, we understand the need for fun during other seasons. That's why we are excited to offer respite care weekends for our campers. These weekends are designed to give our campers an opportunity to enjoy a fun-filled weekend in the beautiful Pike National Forest.

Our team of dedicated and compassionate staff is what makes our respite care program so enjoyable. Our counselors are CPR and First Aid certified, and our RN's or LPN's oversee the medical care of the campers and administer medications. Ensuring that every camper feels safe, comfortable, and supported.

Our respite care weekends are filled with a variety of activities that are tailored to the needs and interests of our campers. From arts and crafts to games and outdoor adventures, our campers are sure to have a great time. Our staff members are creative, energetic, and passionate about what they do, and they love spending time with our campers during our respite sessions.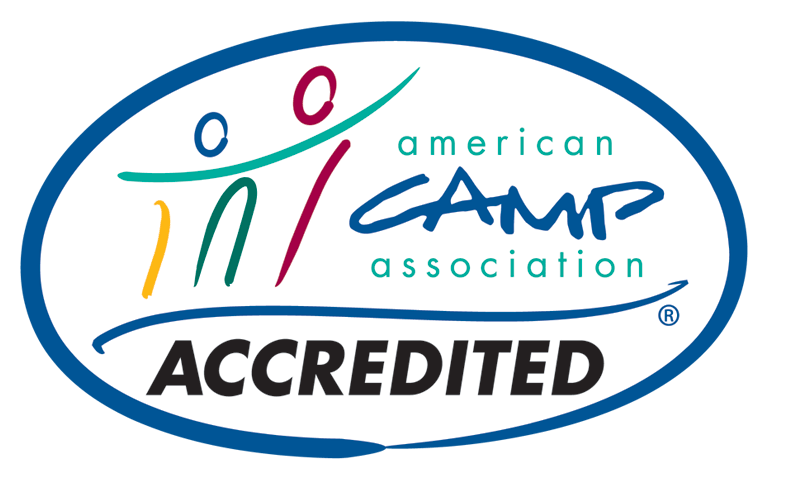 The Colorado Lions Camp is excited to announce our commitment to obtaining accreditation through the American Camp Association. Accreditation validates our organization's program to meet standards for best practices & provide the highest quality in all areas of operation.
"Thank you for helping me go to your camp. Every year I am so excited when we get to the month of June and I will go back to camp. It is so much fun doing the high ropes course, roasting marshmallows, and seeing my old friends. The camp is my favorite thing to do!"
- Eli D. (Colorado Springs)