Register
Now
Explore
Programs
Celebrating over 50 years of Inclusive adventure located

in the heart of Colorado
Camp Programs
​
Programs offered at the camp include weekly summer camp sessions (Sunday to Friday) and weekend respite camps (Friday to Sunday). Activities are tailored and adapted to include the participation of all campers, despite their physical, emotional, or developmental challenges.
​
Activities include, but are not limited to Nature Studies, Cooking Classes, Arts & Crafts, Sports & Games, Swimming, Ropes Course, Music, Dances, Archery, Gardening, Fishing, Campfires, Hiking, Yoga, Drama & Skits, Drum Circles, and many more weekly themed activities.
The Colorado Lions Camp provides a supportive environment where campers are celebrated for their differences and varying ability levels. Our campers are individuals age 8 to a senior adult who have the following: Down syndrome, Autism Spectrum Disorders, Asperger's Syndrome, Sensory Processing Disorders, Developmental Delays, Intellectual Challenges, Blind or Visual Impairments, Deaf or Hearing Impairments, Physical Disabilities, and Mental Disorders
​
We are proud to celebrate over 50 years of serving all abilities, providing a landscape to explore, challenge, inspire, and grow. We would love to speak with you and help you reserve a spot at camp!
Explore ○ Challenge ○ Inspire ○ Grow
Colorado Lions Camp has been providing residential camping programs in the beautiful mountains of Pike National Forest. Camp programs are offered throughout the year, including week-long summer camp sessions.
​
Our programs are specifically designed to meet the needs of the following campers; Blind or vision impairment, Deaf or Hard of Hearing, Down Syndrome, Developmentally Delayed, Intellectual Challenges, Autism Spectrum Disorders, Asperger's Syndrome, Sensory Processing Disorder, Physical Challenges, or Impairments, and Mental Health challenges.
Colorado Lions Camp is excited to offer respite care weekends for our campers.
​
We employ a variety of staff who are passionate about what they do. Our staff is creative, energetic, and compassionate individuals who love spending time with our campers during our respite sessions. Our counselors are CPR and First Aid certified and RN's or LPN's oversee the medical care of the campers and administer medications.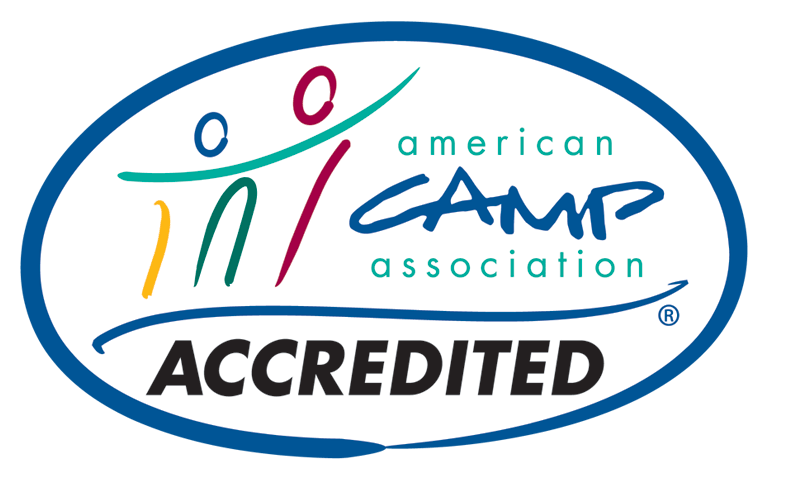 The Colorado Lions Camp is excited to announce our commitment to obtaining accreditation through the American Camp Association. Accreditation validates our organization's program to meet standards for best practices & provide the highest quality in all areas of operation.
"Thank you for helping me go to your camp. Every year I am so excited when we get to the month of June and I will go back to camp. It is so much fun doing the high ropes course, roasting marshmallows, and seeing my old friends. The camp is my favorite thing to do!"
- Eli D. (Colorado Springs)